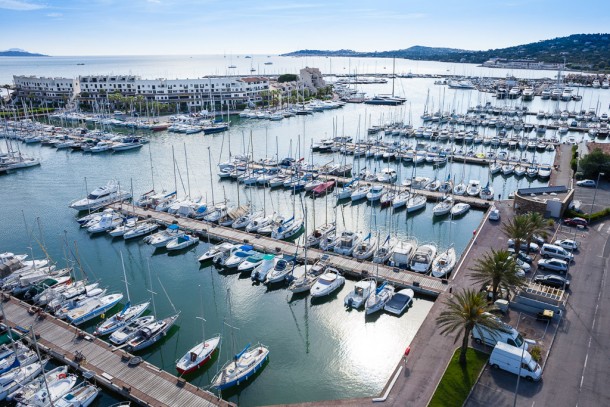 Client
Les marines de Cogolin
Type de Biohut
Biohut Ponton
Date d'installation
Mai 2019
Cofinancement
Mairie / AERMC / région Sud
Project Detail
The Marines de Cogolin, in the heart of a gulf of Saint-Tropez often sparkling, is a haven of peace and tranquility. On land, as on sea, you enjoy a framework of excellence.
The largest port, also one of the best equipped on the Côte d'Azur.
Affiliated with the French Federation of Ports de Plaisance (FFPP) and member of the association "Union of Ports de Plaisance PACA", (UPACA), this port, located 6 kms from SAINT-TROPEZ, 80 kms from CANNES and 130 km from MONACO, differs from all the other marinas by its three spacious basins and a harmonious environment sheltered from the hills of MAURES, on a surface of water of 22 hectares, 5 kilometers of quays and pontoons.
The 80-meter wide entrance pass and the front harbor with its 110-meter-diameter hover circle provide comfort and navigation safety that many of the Côte d'Azur's ports envy.
They also offer high-level reception and service facilities, 24-hour and 365-day-a-day physical assistance by qualified personnel, modern and numerous toilet blocks, docking assistance, numerous parking etc … They finally benefit from all the advantages with the proximity of all major tourist and entertainment centers and yet with a sufficient distance to taste the calm even in the heart of summer.